Neuigkeiten und Informationen
30.10.2014

Range of Lomond inkjet printers with microporous surface has been extended by new 340 gsm material.
29.01.2014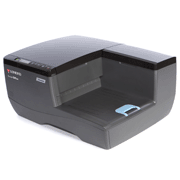 Download ICC profile for your printer Lomond EvoJet Office and get the best color reproduction of your printouts!
19.11.2012
Bill McGlynn, President of Memjet Home & Office, gives a keynote speech at the Lomond EvoJet Office 2 printer launch in London. He discusses the Lomond EvoJet 2 all-inclusive pricing model and Memjet's mission to disrupt the printing market.
Share on Facebook